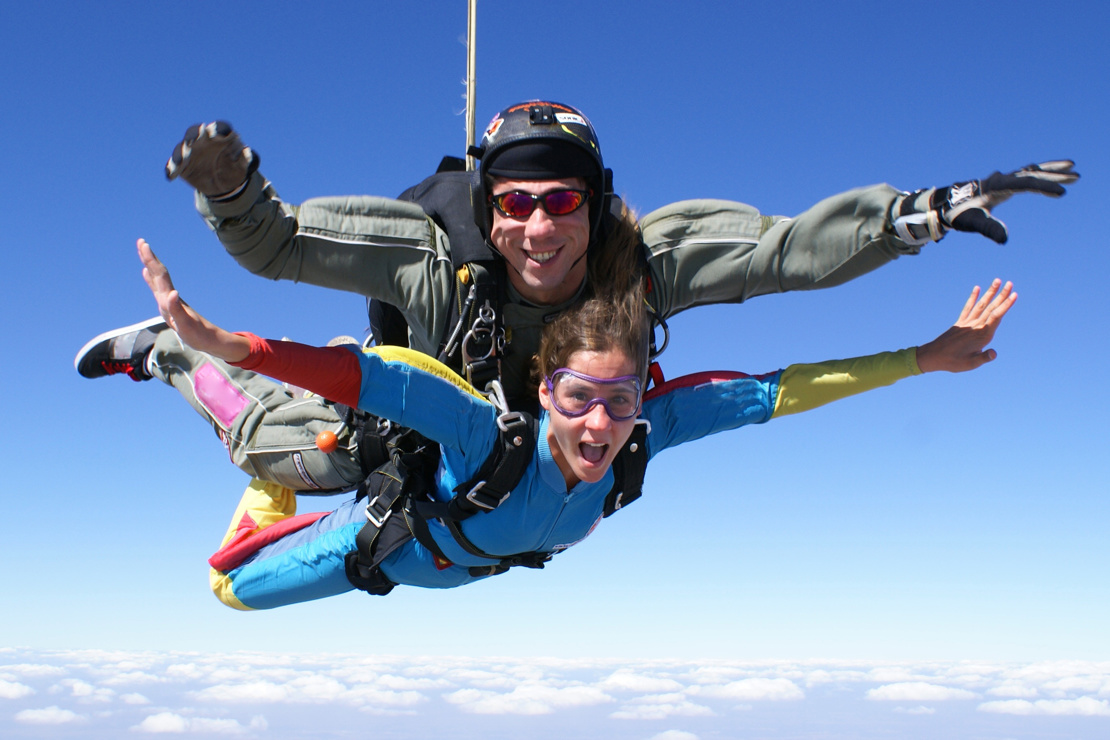 You can buy this tour on our e-commerce site.
There are many activities you can do during your vacation on the magnificent Turkish Riviera. Skydiving in Turkey brings together everything you need, have an unforgettable experience while you are in our beautiful country.
Get ready for an adventure that will increase your excitement as you fly over the ancient city of Ephesus. Free your mind during this unforgettable activity and flight.


| Tour Details

Round Trip Destination
Bodrum-Selcuk-Bodrum
Departure time
09:00


| Highlights
Feel an adrenaline rush as you experience the freedom of free falling in the sky.
Get a bird's eye view of majestic Ephesus from 4,500 feet above the air.
Videotape the entire experience to show your family and friends
Experience crazy 45 seconds of freefall.
We offer transfer services, contact us and we will arrange your transfer


| What's Included
Jump Suit, Header, Googles
All Necessary Equipment
45 Seconds Free Fall
Videos & pictures
Pilot Fee

| What's Excluded

| Don't forget
Skydiving can be booked at least 10 days before the tour departure time. If you want
To make a last minute reservation, please contact us via the information request form.
Please note that there may be delays in flights depending on weather conditions.
If you are visiting Kusadasi with a cruise ship, you have enough time to join Skydiving.
Wear something comfortable as you will be wearing overalls over your clothes.
Children under the age of 18 can skydive with the permission of their parents.
Minimum Age Limit: 16 Years Old
Maximum Height Limit: 190 cm
Maximum Weight Limit: 90 kg
Minimum Weight Limit: 45 kg


| Tour Program
Take the chance to skydive over the ancient city of Ephesus and make your holiday a reality. Parachuting in Turkey is an alternative and exciting activity that will set you apart.
Challenge yourself and enhance your memories, Enjoy stunning views, free your mind and have an experience.


| Welcome
The price does not cover any transfer service, but we can offer you transfer service if you are interested.
Selcuk Airport, this small airport is the starting point of your adventure.
Upon arrival at the airport, a meet and debriefing session with the pilots follows.
During this time, you will have the chance to meet the people who will be responsible for you.
The pilots are fully licensed and experienced and will be responsible for assisting you
A Cessna 208B Grand Caravan aircraft will be used for sky diving. The aircraft is absolutely safe as it meets all safety requirements and undergoes constant regular maintenance.
Professional pilots will explain every step of the flight.
Pilots will advise you what to do and what not to do.
In addition, they will show all the important safety measures.
Safety: When everything is clear, the pilots will hand you the safety equipment you need to wear, your overalls.
The plane will then start to take off and you will be able to jump in the first moments.
Enjoy magnificent views of the Aegean, the ancient city of Ephesus and the city
Once the plane reaches an altitude of 12,000 feet or 3650 meters above the ground, you will begin to prepare for the big jump! And the point where you jump out of the plane, This moment will be unforgettable.
Free Fall: The first 45 seconds after the jump, you will experience a free fall.
You will feel like you are flying at an incredible speed. Your mind and body will be free and you will be free too.
200 km/h or 13 meters/sec speed in the first 45 seconds of your free fall over the ancient city of Ephesus.
Gliding: After 45 seconds, the parachute opens and a smoother and more enjoyable flight. Observe and enjoy the magnificent view of the Aegean Sea, the ancient city of Ephesus, as the speed will be lower than before.
Pictures & Videos: If you are interested in having some pictures and videos of this exciting event.
There is nothing to worry about. Professional videos and photos from your parachute dive
It is also included in the price from our payment page.

| Important Warning
Skydiving in Turkey has some strict rules and requirements that must be followed.
For example, participants must weigh between 35kg and 90kg and have a maximum height of 1.90.
A participant must be a minimum age of 14 and in case of non-adult
Written consent of the participant's parent is required. Because the rules are so strict, if a person
If the requirements are not met, participation is not possible for security reasons.

Return: Immediately after your exciting tandem skydiving experience, the return will begin and you will be transferred back to your hotel safely after this adrenaline filled day.