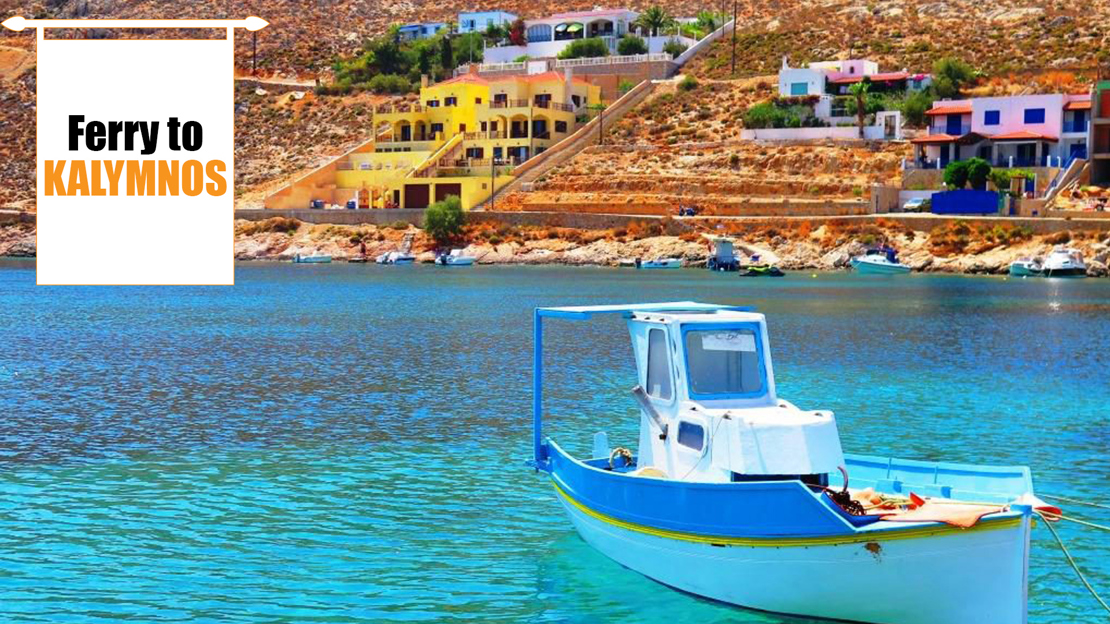 You can buy this tour on our e-commerce site.
| Tour Program
It takes about half an hour by ferry from Bodrum and Turgutreis to the island of Kalymnos.The island of Kalymnos is located on the northern side of the Dodecanese and close to the Turkish coast. This island separates wild rocky mountains, which is why in recent years it has become a preferred destination for rock climbing sports.
Kalymnos has become world famous for these wonderful climbing areas, as some of Europe's most beautiful rock climbing routes are located here. The rocks on the island have a great frictional force, and access to the climbing areas is subject to a breeze. More than 60 climbing areas and more than 1,300 marked and safe routes can be found here. Very popular places for climbing are the mountains on the north side of Kalymnos and on the neighboring island of Telendos.Kalymnos is a beautiful and quiet island ideal for a relaxing holiday! People living in Kalymnos have earned their living from sponge diving from past to present.
Exactly when the Kalymnos began sponge diving is a mystery in history. Today, they maintain one of the largest fishing fleets in the Aegean and produce around 30,000 sponges annually. In addition to seeing countless types of sponges, you will also witness the various stages they go through before reaching the market.


| Tour Details


Departure & Return Location
Meeting point Turgutreis port
Destination
From Turgutreis
Departure Time
08:30
Tour Times
08:30-17:00
Boat Type
Fast Catamaran
Availabilty Days
Monday - Thursday
Everyday
Hotel Transfer


| Highlights
Explore the Greek island Kalymnos for a day during your stay in Turkey

Have a full free day in Kalymnos to explore, shop and dine


| What's Included
Ferry Ticket (Both Ways)

Full Insurance

Tax of Port


| What's Excluded
Personal Expenditure

Drinks

Food


| Don't Forget
It is highly recommended that you bring sunscreen, a hat and a bottle of water.

The catamaran may not operate in bad weather conditions.

Don't forget to bring your passports.

The day at Kos is not guided.
Same Day Return Ticket: Tour will leave BodrumTurgutreis in the Morning and after visiting Kalymnos, you will get back to Bodrum in the same day.
Open Ticket: You will go to Kalymnos in the morning and can stay as long as you want in Kalymnos. Return to Bodrum at any day you want.
One Way Ticket: This is ticket type is only one way.