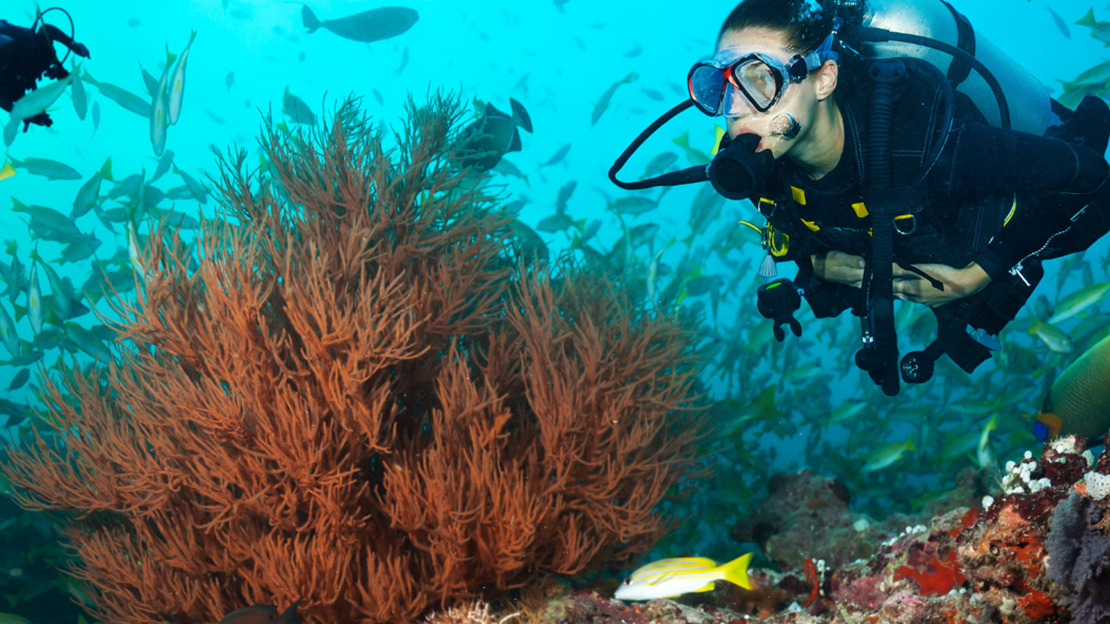 You can buy this tour on our e-commerce site.
Bodrum is one of the best diving destinations in the country. The blue waters of the Aegean Sea host numerous spots that are ideal for underwater exploration. Colourful fishes, shipwrecks, reefs and caves are some of the key characteristics of the Aegean Sea. Our Diving Tour enables you to spend few hours full of excitement and underwater exploration. Increase your adrenaline levels, enjoy the serenity of the sea and create long lasting memories with this magnificent tour.


| Tour Details

Departure & Return Location:
Bodrum Hotels (door to door service)

Departure Time:
09:00 am

Tour Times:
09:00 -15:00

Diving:
1 Times

Instructors:
3 Star Divers

Tour Guide:
English

Hotel Transfer:
Yes


| Highlights
Experience the underwater world and watch for colorful fish and other sea life

This tour is suitable for diving beginners as well as experienced divers

No taxi hassles: Picks up and drops off from hotels all over Bodrum

All equipment, training, and instructor assistance are provided

| What's Included
Instructions (English Speaking)

Hotel Transfer

Diving Equipments

Full Insurance

Lunch

| What's Excluded
Personal Spendings

Drinks
DVD


| Don't Forget
There is an age limit of 14 for this tour. Kids under 14 can join this tour as snorkellers or non-divers.

Towels, Swimming Costumes, Sun Cream, Sun Glasses, Camera, Hat.
| Itinerary
Don't miss this fantastic chance to see the wonders of the Aegean from another angle. Join us for a lovely Scuba diving tour, and have the time of your life in our wonderful city of Bodrum.
09:00 am – 15:00 pm
| Tour Program
Pick Up: Diving tour takes place during the morning time. For your own comfort, a modern and fully air conditioned car will pick you up from your hotel in Bodrum and drive you towards the port, from where the boat departs.
Introductory Briefing: At the port, professional diving instructors will welcome you. The fully licenced and experienced instructors will proceed with an important introductory briefing. More specifically, they will explain to you the basics of diving, the underwater sign language, and how to use the breathing equipment. Moreover, they will demonstrate how to use properly the safety equipment.
Dives: This fascinating Diving Tour enables you to dive at a popular diving spot in Bodrum. The spot is chosen by the instructors depending on the weather conditions and their difficulty levels. In general, each dive has an approximate duration of 30 minutes. During this time, you may admire the beauty of the underwater world, feed the fishes, and experience the tranquillity of the sea. In between the dives, a break will take place in order to enjoy an energizing lunch and relax on the deck.
Professional Photos: In case you wish to capture every single moment of this experience, there is nothing to worry about. During the dives, the professional instructors will be with you. As you enjoy the dives, the instructors will be in charge to snap some photos and videos of you. At the end of this tour, you can preview the photos and purchase them at an extra cost.
Non-Diving Guests: This Diving Tour in Bodrum can also be characterized as an alternative boat trip. In case you wish to explore the beauty of the Aegean coast of Turkey but you feel uncomfortable with diving, then you can still join the boat trip. The boat is spacious enough and the decks are ideal for sunbathing. As the rest of the group enjoys scuba diving, you can just swim into the azure waters or make use of the boat's snorkelling equipment.
Return: By the end of the last dive, the boat will start sailing back to the port. A vehicle will be there in order to transfer you back to your hotel in Bodrum full of great memories and enthusiasm..

| Tour Packages
Day Scuba Diving Tour: This is a perfect tour for you if you have never done scuba diving before in your life. You will have a briefing about scuba diving and then you will do your first dive with our instructors (1 Dive)
Certificated Dive – Half Day Scuba Diving Tour: This is a diving program for certificated or experienced divers. You will have 2 dives during this tour. (2 Dives)
Guests – Non Divers: If you are going to join this tour with your beloved friends and family, they are well come on board. While you do your courses, they can enjoy a half day boat trip.