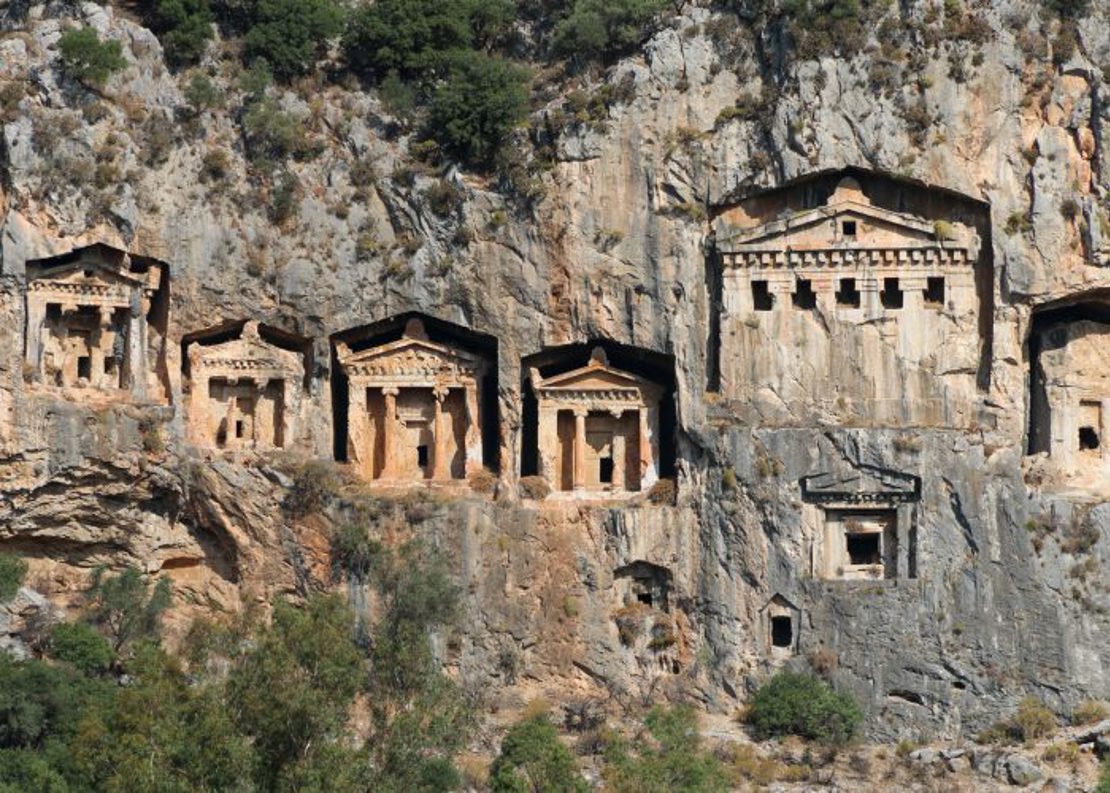 You can buy this tour on our e-commerce site.
| Tour Details

Departure & Return Location
Bodrum Hotels (door to door service)
Departure Time
07:00 AM
Tour Times
07:00 – 19:30
Availabilty Days
Thursday - Sunday
Tour Guide
English, Polish, Francais, Russian
Hotel Transfer
Yes


| Highlights
Enjoy free time to sunbathe or swim at the beach, which is the second longest beach in Turkey
Travel by boat down the Dalyan Canal where the famous movie "African Queen" once filmed
Bathe in famous sulfur mud pools of Dalyan, which are said to rejuvenate the skin
Full-day trip to Dalyan from Bodrum including lunch and all entrance fees
Visit the Turtle beach and see the Caretta caretta Turtles

| What's Included
Free Hotel Transfer
Guiding Services
River Boat Trip
Full Insurance
Entrance Fees
Lunch


| What's Excluded
Personal Expenditure
Breakfast
Snacks
Drinks


| Don't Forget
Towel, Swimsuits, Hat, Sun Cream, Sunglasses, Camera
Silver ornaments gets into reaction with mud and loses their color. We advise you to leave all kind of silver ornaments back to your hotel room.


| Itinerary
If you're thirsty for some great adventures and captivating landscapes, and you're looking for something exciting to spice up your vacation, our Bodrum Dalyan Tour is just what you've been waiting for. We are offering you an escape from the fuss and turmoil of your every day city life.
07:00 Departure from Bodrum
08:15 Cns (breakfast 30 minue)
10:30 Boat trip to Dalyan River
Turtle Beach
Mud Pools
16:00 Departure from Dalyan
17:45 Cns Restaurant (Break)
19:30 Arrival Bodrum
| Tour Program

Pick Up: According to the schedule, this tour begins during the morning time. An air conditioned and comfortable car will pick you up from you hotel and start driving you towards the first stop of the schedule.
Breakfast Stop: At Cns Restaurant, a short breakfast stop will take place. The mesmerizing scenery will offer you the necessary relaxation and tranquillity so that you can enjoy your day tour.
River Cruise: After the breakfast, the bus will transfer you to the port from where the boat departs. With a spacious river boat, you will proceed with an incredible exploration of Dalyan. This river is an amazing natural wonder full of lush vegetation and colourful flora. An interesting highlight is that on the sides, you can observe ancient tombs that are carved into rocks. A professional tour guide will offer you interesting insights about these tombs and the importance of this ancient city.
Turtle beach: Turtle beach is your next stop, which is one of the most photographed and known bays of the country. What makes this bay special is that, on the one side people can swim into the river water, while on the other side they can swim into the waters of the Aegean Sea. You will have some free time there to spend as you wish. Feel free to swim into both sides, river and sea, or relax on the sandy terrain. If you are lucky enough, you may also observe some loggerhead turtles.
Mud Pools: After a tasty and freshly made lunch, the guide will take you to visit the mud pools in Dalyan. These pools form a pole of attraction for many people every year as their high concentration in minerals can be therapeutic for the skin and muscle pains. During your visit there, you can swim into the mud, enjoy the therapeutic benefits and relax, and have some fun with your friends or family.
Return: By the end of your last stop, a bus will drive you back to Bodrum. The road trip is approximately 3 hours long during which you can observe some nice views of the countryside. Return to your hotel in Bodrum is expected during the afternoon.