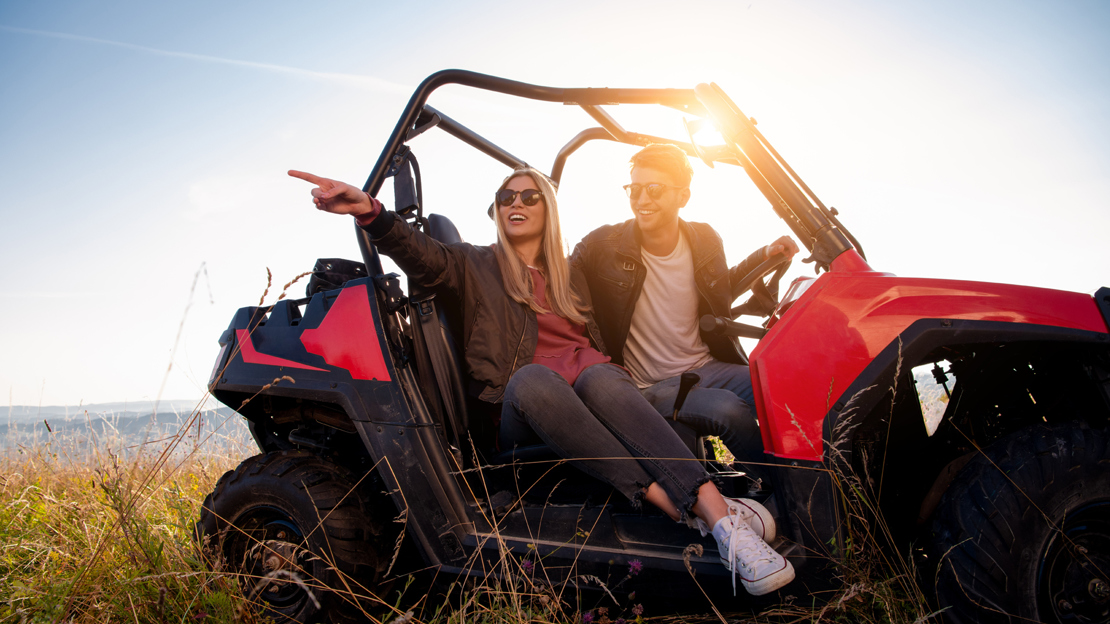 You can buy this tour on our e-commerce site.
Join an alternative and adrenaline boosting activity during your holidays and make your memories long lasting. The Buggy Safari invites you to spend few hours in a beautiful forest and drive a buggy car through several obstacles. Get thrilled by the amazing off-road driving experience, fill your day with laughter, and spend some quality time with your loved ones with this memorable half-day excursion.


| Tour Details

Departure & Return Location:
Bodrum Hotels (door to door service)

Departure Times:
11:00 -14:00 Seans / 14:00 -17:00 Seans

Availabilty Days:
Everyday

License:
No Licenses Needed

Tour Duration:
3 Hours

Tour Guide:
English

Hotel Transfer:
Yes


| Highlights
Discover Bodrum wild side on an exhilarating buggy safari experience a fun activity for the whole family
Take a break from the busy beaches and crowd of Bodrum on a 75 minutes Buggy excursion
Hassle-free pickup and drop-off from all Bodrum hotels
With double tour departure times to suit your schedule
Price Included
Free Hotel Transfer
Guiding Services
Full Insurance

| What's Excluded
Personal Expenditure
Photo&DVD
Drinks

| Don't Forget
We recommend you to bring extra clothes with you as you will get dirty within this excursion. You can use showers at our facility to clean afterwards.
Children under the age of 18 are not allowed to drive the vehicle, no previous experience or driving licence is required.
Sun Creams, Comfortable Shoes or Sneakers, Sun Glasses, Spare Clothes, Camera.
Don't forget to protect your electronic equipment from dust and water.


| Itinerary
Accompanied by the instructor, you will start driving your buggy car in a beautiful setting. More precisely, for the purposes of this Buggy Safari experience, you will follow an off-road path that takes you towards a beautiful forest with lush vegetation. The exceptional surroundings and the sounds of nature will make you feel relaxed and offer you a flawless sense of freedom as you drive your buggy car.
11:00 – 14:00 Seans
14:00 – 17:00 Seans
| Tour Program
Pick up: Bodrum Buggy Safari begins during the morning time. A fully air conditioned and modern car will pick you up from your place of accommodation in Bodrum and transfer you towards the countryside.
Introductory briefing: In order to enjoy this experience at its maximum, professional instructors will offer a detailed, yet important introduction. More specifically, they will explain how to drive and control the buggy car, and analyse the basic safety instructions. Feel free to ask anything you need to know during this briefing.
How can join?: There is no need to have a driving licence or any sort of driving experience in order to participate. The instructors will explain everything you need to know and accompany you during the activity in order to make sure that you enjoy a safe and smooth experience. Children under the age of 12 can participate as passengers in the buggy cars, and not as drivers.
The buggy cars: For the purposes of this thrilling activity, you will drive buggy vehicles. The cars are well maintained and comply with the safety rules that are in effect. You can choose to drive a single or a double seat car, in case you wish to have a passenger with you. The cars have no doors allowing you to experience from first-hand how it feels to drive in an off-road track.
A thrilling driving experience: The Buggy Safari follows an exciting off-road route. You will be driving in a dusty, wet and muddy track so get ready to get dirty during this experience. You will also need to overcome several challenges during driving, such as passing over rocks or water.
Explore the beauty of nature: As you start driving in the forest, you will be impressed by the spectacular beauty of the landscape. Hills, cliffs, unspoiled settings, and the sounds of nature will provide the perfect backdrop for your experience. During the Buggy Safari, several short stops will take place so that you can admire nature or snap some photos.
Return: This amazing adventure finishes during the afternoon. At the Buggy Safari station a car will be waiting to transfer you back to your hotel in Bodrum.